Jr's Providence
371 Richmond St, Providence, RI 02903
Order now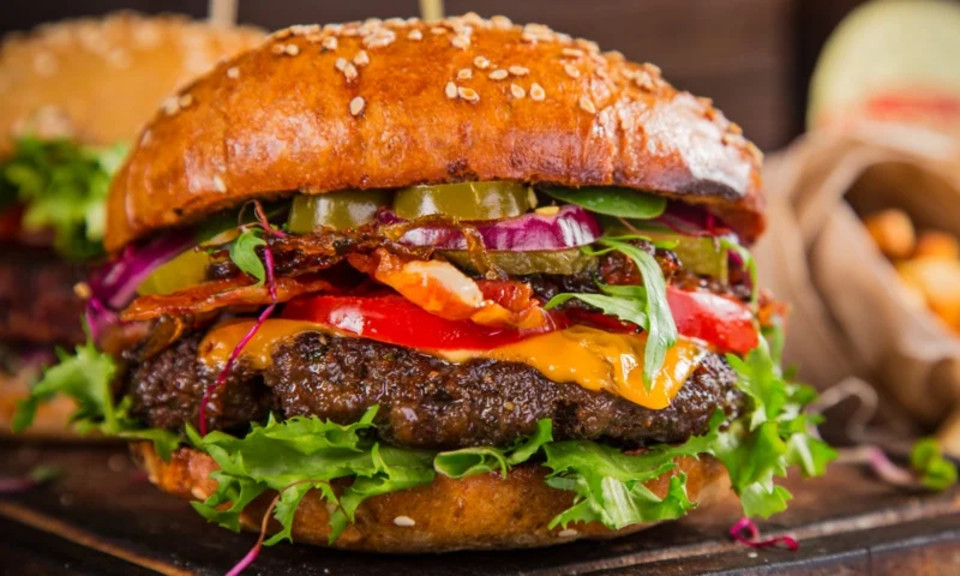 Sam
This was my first time ordering from Jrs. I just got back to school and was craving a burger. So I made a grub hub account to get something delivered and I saw Jrs.
Ordering was easy and the menu was original and fairly priced. The delivery was on time and the delivery man was very nice. I had the southwest burger with curly fries and the brownie bites because I couldnt resist. The burger was perfectly cooked and the horseradish sauce was amazing. The fries were crisp and you get a good amount for the price. The brownie bites were the perfect end of a great meal.
I would definitely recommend Jrs to any hungry college student or any one who wants a great meal.
Abigail
Soooo good. The chicken avocado blt with the pretzel roll is nothing short of phenomenal. The only thing that's ever been slightly negative was the one time they were out of the pretzel rolls (it was probably 2 or 3am lol so fair enough) and I was forced to eat it with tears rolling onto the wheat bun. Haha I didn't really cry. It was still really good but dang that pretzel roll tho.
Ed
I LOVE Grub Hub!! Some days you just can't cook and really don't feel like going out to eat. With Grub Hub we can pick from multiple restaurants and all be happy. Jr's yummy mini burger and chicken avocado bacon sandwiches are some of our favorites. About the same wait times as other take out but foods always warm and they never forget the drinks. Happy customer!!
Dennis
My 1st try with the chicken w/avocado jr & was delish! Also did my standard swiss jr. No turkey burger on there but I know what that's all about but gave me opportunity to enjoy the avocado. Did order of fries to round it out.
Satisfied my beef craving, and the fries filled me so had one of each to enjoy the next day.

A great experience
Joleissa
We ordered at midnight and the food was here, fresh, within the hour. The food was amazing. The fountain drinks tasted fresh and not watered down or stale. The staff called to inform me of an item being out of stock and promptly offered replacements. To top it all off the food was delivered fast, and the driver was awesome. 10/10
Don
Delivery came early, and the food was well packaged in a sturdy little box, which is great when you get something that may leak or can be messy. The Chicken Pesto Wrap was delicious and made exactly as I specified. Also, I asked for a side of pickles and they sent me a side of pickles. That may not sound like a big deal, but many places won't do that, so that goes a long way with me. I would definitely recommend.
Jeremy
Fantastic food! Hot, delicious and so well prepared! The driver was excellent and the food arrived earlier than expected! Im from NYC and I only WISH I could get late-night delivery this good at home!!!
Martha
Food came right on time and was perfectly cooked even the fries which can so easily get soggy on the way. These were amazing though. Best late night order I've had in Prov
Ki-Ani
Great food. The mahi jr was great and the fries were great! I honestly enjoyed the fries without ketchup. I would definitely order again. It was pricy but worth it.
jordan
the food was flavorful and would be ordering here for now on its a total GO OUT AND GET IT NOW worth the money and quality
About us
Dessert, Hamburgers, Salads, Sandwiches, Wraps
Today

Delivery: 4:00 PM - 2:45 AM

Takeout: 4:00 PM - 2:45 AM

Delivery

Tuesday:

4:00 PM - 2:45 AM

Wednesday:

4:00 PM - 2:45 AM

Thursday:

4:00 PM - 2:45 AM

Saturday:

4:00 PM - 2:45 AM

Takeout

Tuesday:

4:00 PM - 2:45 AM

Wednesday:

4:00 PM - 2:45 AM

Thursday:

4:00 PM - 2:45 AM

Saturday:

4:00 PM - 2:45 AM